Alyssa Milano, Ashley Judd weigh in on Trump tweet as #WhyIDidntReport goes viral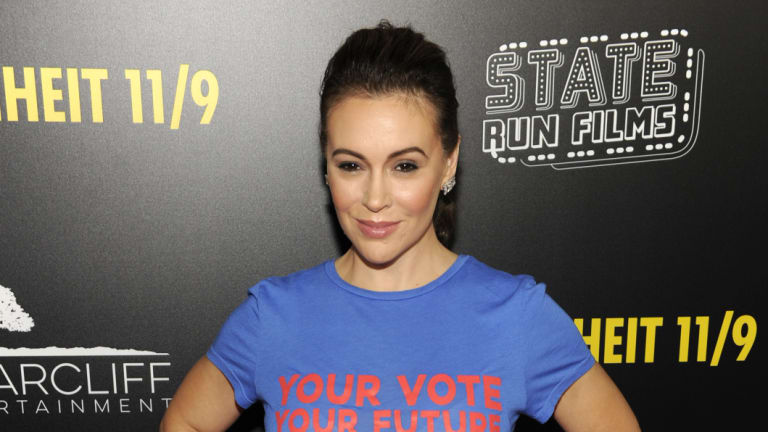 Milano was one of the loudest voices, tweeting a direct reply to Trump. "I was sexually assaulted twice," it read. "Once when I was a teenager. I never filed a police report and it took me 30 years to tell me parents. If any survivor of sexual assault would like to add to this, please do so in the replies."
She also wrote a first-person piece published Sunday by Vox under the headline: 'I was sexually assaulted as a teen. Here's why I didn't report.'
The piece, which expounded on her tweet, said: "The courage of survivors will always be stronger than Donald Trump's hate. The lives of survivors will always be more important than Brett Kavanaugh's career."
Milano, who was integral in the resurgence of the #MeToo hashtag after dual exposés reported Harvey Weinstein's decades-long pattern of alleged sexual abuse, added that Trump's tweet "chilled me to my core" because "far too many of us know that what President Trump said is simply not true."
Throughout her piece, she pointed to many reasons that sexual assault victims don't report their assaults, including that victims "know all too well that our stories are rarely taken seriously or believed."
She then told her own story:
"It took me years after my assault to voice the experience to my closest friends. It took me three decades to tell my parents that the assault had even happened. I never filed a police report. I never told officials. I never tried to find justice for my pain because justice was never an option.
"For me, speaking up meant reliving one of the worst moments of my life. It meant recognising my attacker's existence when I wanted nothing more than to forget that he was allowed to walk on this Earth at all."
Milano concluded by saying that she believes Ford, who is to testify Thursday in front of the Senate Judiciary Committee. The piece also included a call-to-arms against Kavanaugh.
"I demand that our Senators vote to reject Brett Kavanaugh as the next Justice on the Supreme Court," Milano wrote. "Every person who refuses to loudly and openly reject Brett Kavanaugh's nomination is telling every generation of Americans that an alleged abuser's career is more valuable than a survivor's humanity. And the highest court in our land is no place for an alleged sexual offender to sit."
Milano's was one of many accounts shared over the weekend by people who did not report their sexual assaults.
Among them was actress Mira Sorvino, who wrote in a tweet that she didn't report an assault "because the first time I did for a serious sexual assault as a teenager nothing came of it, and later I felt that I wasn't important enough to make a big deal over. I was wrong."
Actress Ashley Judd also shared her story. "The first time it happened, I was 7," she said. "I told the first adults I came upon. They said, 'Oh, he's a nice old man, that's not what he meant.' So when I was raped at 15, I only told my diary. When an adult read it, she accused me of having sex with an adult man."
Washington Post, Fairfax Media